Year 2021 First Quarter Report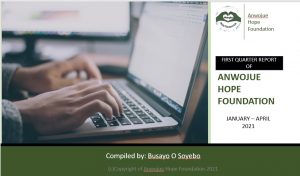 Year 2021 First Quarter Report (January – March)
Executive Summary
AHF remained focus on her vision and objective making sure that people especially the aged, widows, orphans and other vulnerable groups are happy. The organization started  and ended the year by putting smiles on the vulnerable faces through the foundation's resources and supports from the BODs.
The focus is to invest in adolescent girls, widows and orphans by equipping them with skills, confidence and life options through: families, schools, technical and vocational education and training, health, social and economic support systems and also to continue advocating for the support of widows, orphans, girls and other vulnerable groups.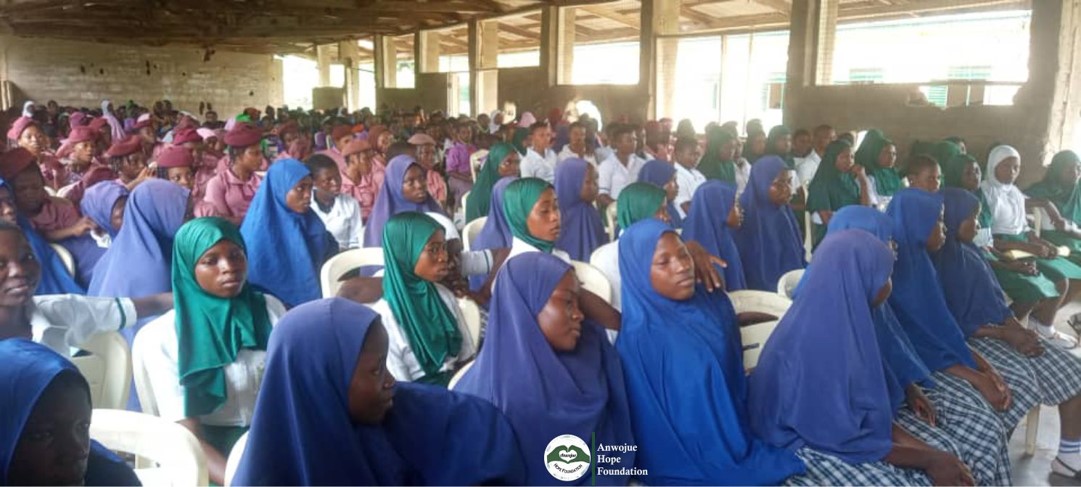 Organization Summary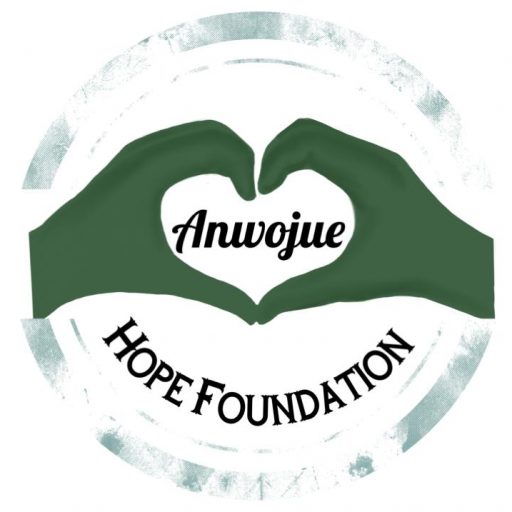 Anwojue Hope Foundation (AHF) is a Non-Governmental and non profit Organization that focuses on putting smile on the vulnerable faces and capacity building for in and out school girls in Nigeria. It was founded in 2019 out of the philanthropic gesture of Mr Adeolu Anwojue. The Foundation started its activities this year with financial empowerment for five vulnerable men and women in February 2021,
Direct beneficiaries of AHF resources are now about 2500 individuals across various secondary schools and the sectors of the economy at large. AHF impacts have been felt by more than 10,000 direct and indirect beneficiaries in the South Western part of Nigeria.  Major activities of the Foundation include donation of sanitary pads to in and out of school students, donation of relief materials, donation of school materials to physically challenged students, donation of wheelchairs  & crutches skills acquisition and financial empowerment.
PROJECT DESCRIPTION
AHF kickstarted her major activity of the year, which was PAD A GIRL project for 2021. The season two and the first edition was held in St. Peter's college, Olomore on Thursday 18th February, 2021. Olomore is in Abeokuta North of Ogun State. This project was a double win for the organization as we were able to 50 hearing impaired students and also 150 female students.
HIGHLIGHTS
St. Peter's college, Olomore
Hearing impaired students are one of the most vulnerable group. Anwojuwe Hope Foundation team reached 50 hearing impaired students directly.
The organization  also reached 150 hearing enhanced students in the same school. Sanitary pads was given to each of the students after the end of the session.  Each session include exclusive talk on Menstrual hygiene, Self Esteem and also importance of Girl child education.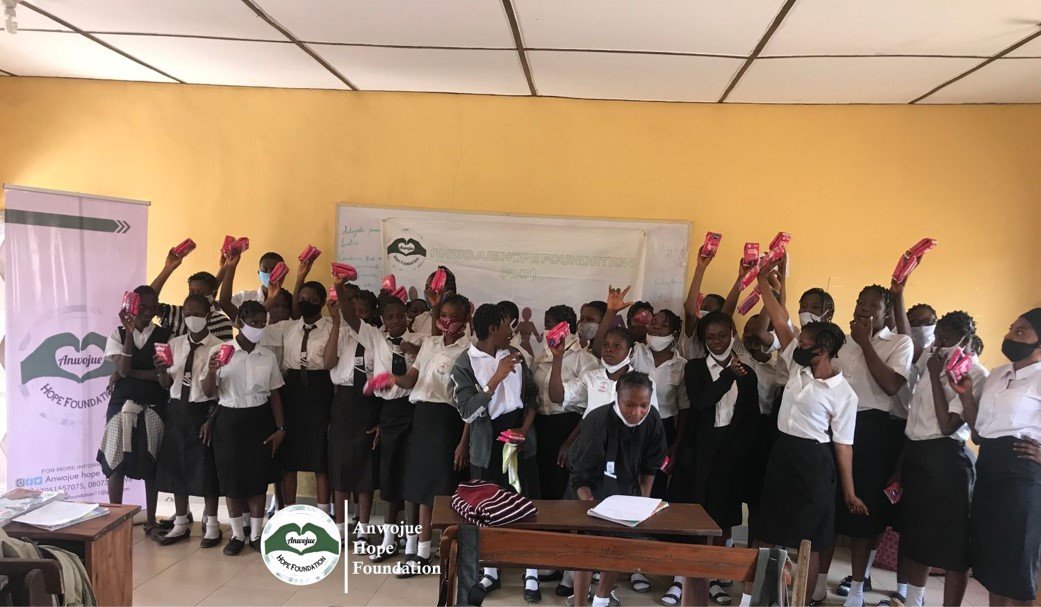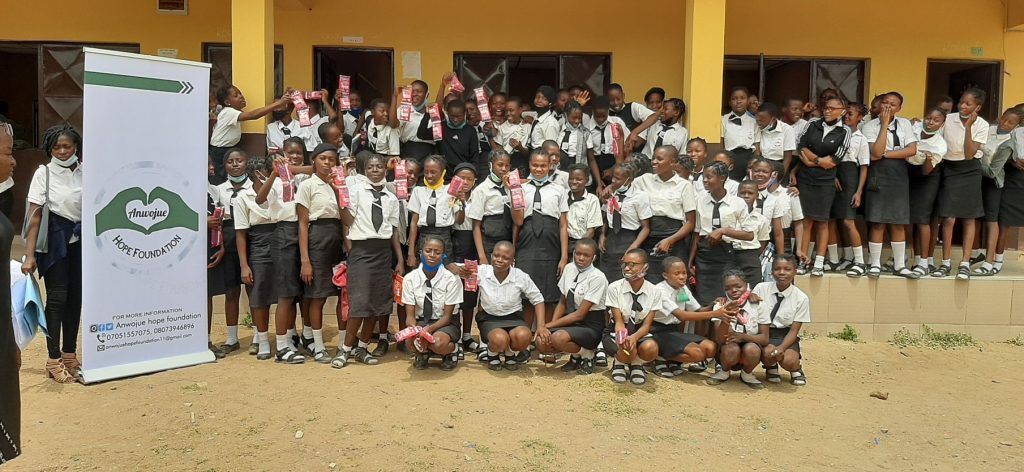 AYEEDAADE LOCAL GOVERNMENT
AHF Team storm Ayeedaade local government on 8th and 9th of April, 2021. The organization in collaboration with National Association of Ayeedaade Local Government reached the three towns in the local government. 2 Schools per community and this make 6 schools in total. We recorded a huge success from this activity.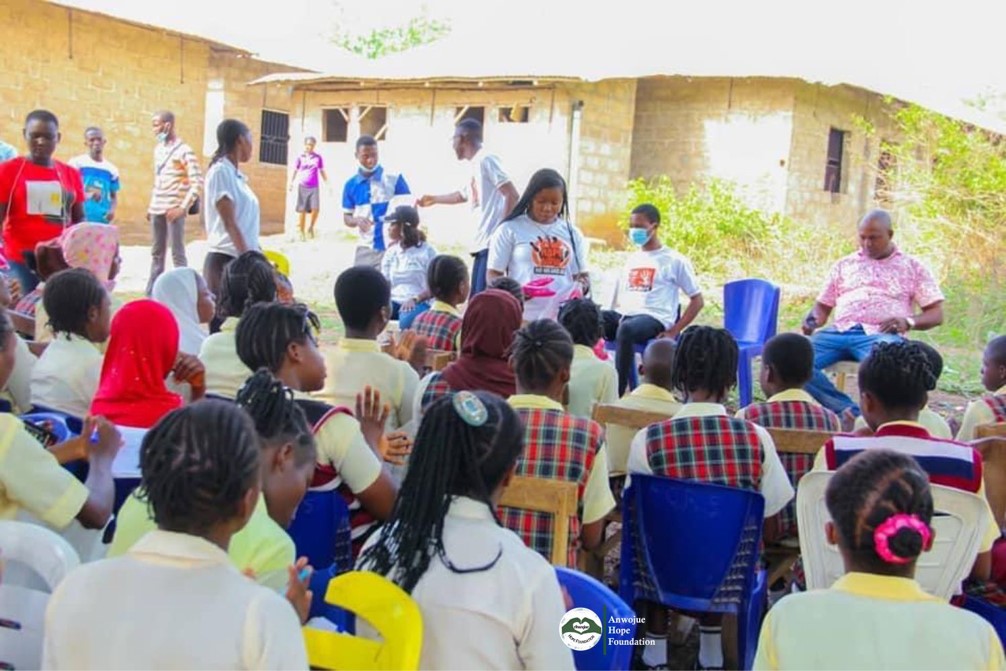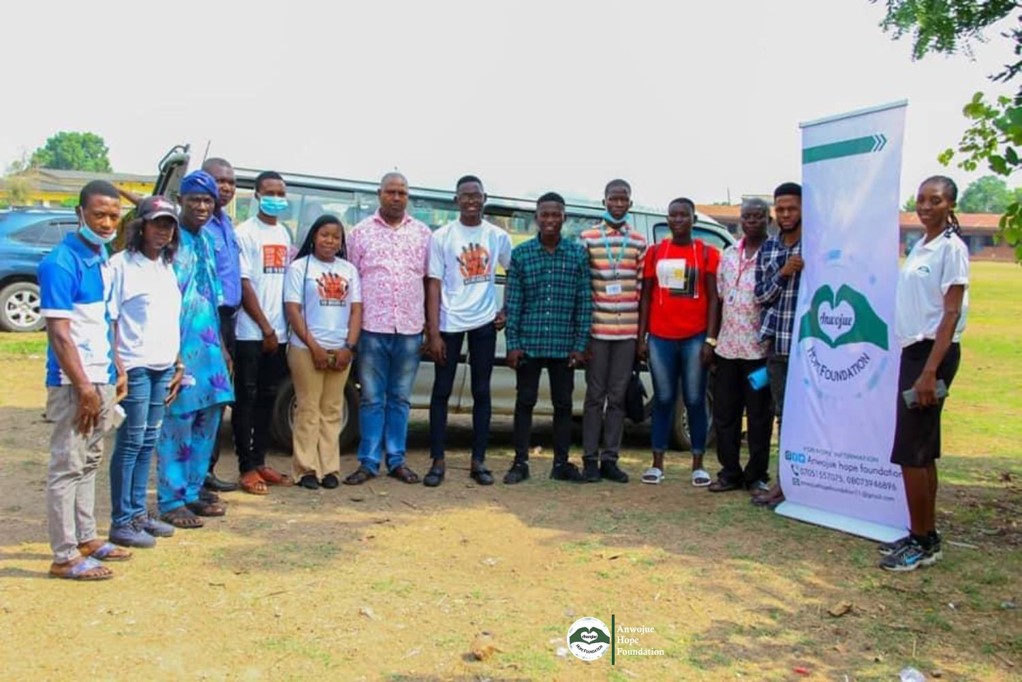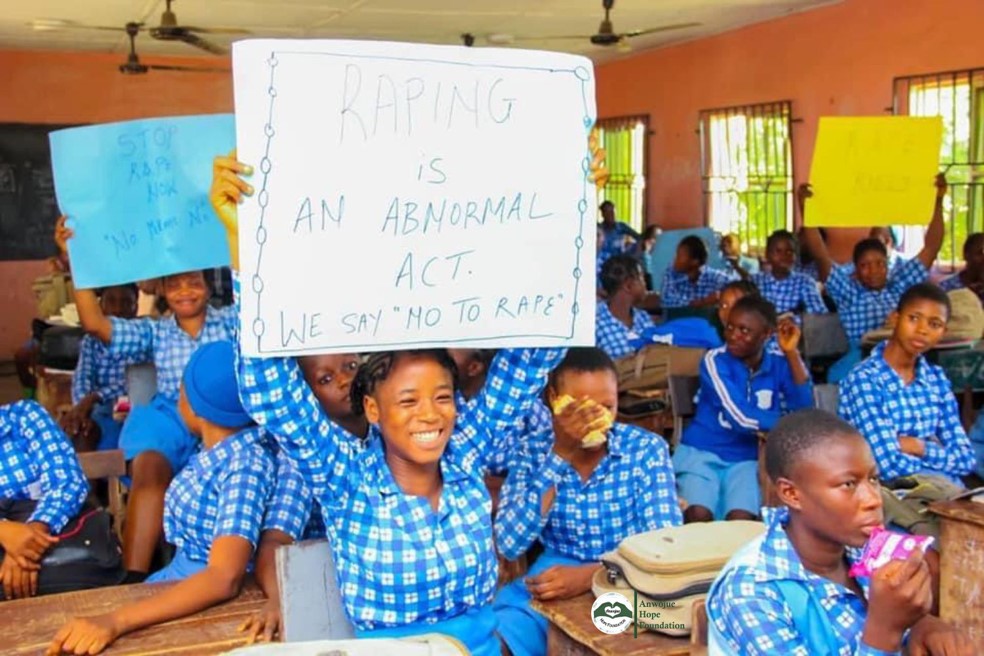 ODEDA LOCAL GOVERNMENT
AHF Team organized 2 days skills acquisition and empowerment program for ten vulnerable women in Odeda local Government of Ogun State.
Ten women were empowered with two different skills, toiletries making and snacks making.
Each were empowered differently and opportunity was given to them to select their preferred skills. They were certified and empowered with the sum of 10,000 naira each.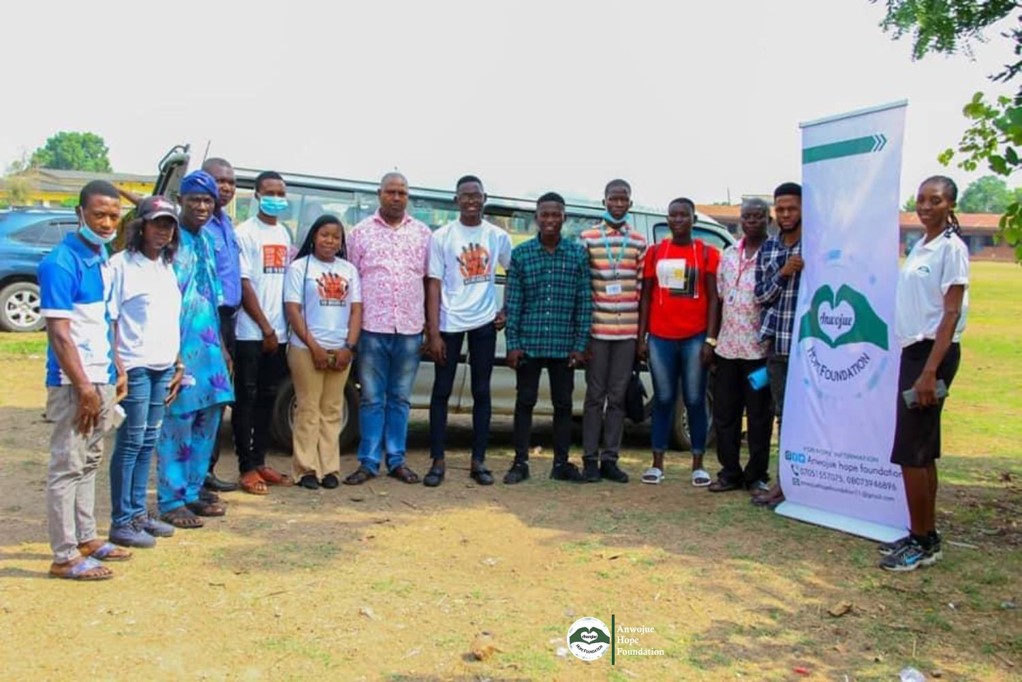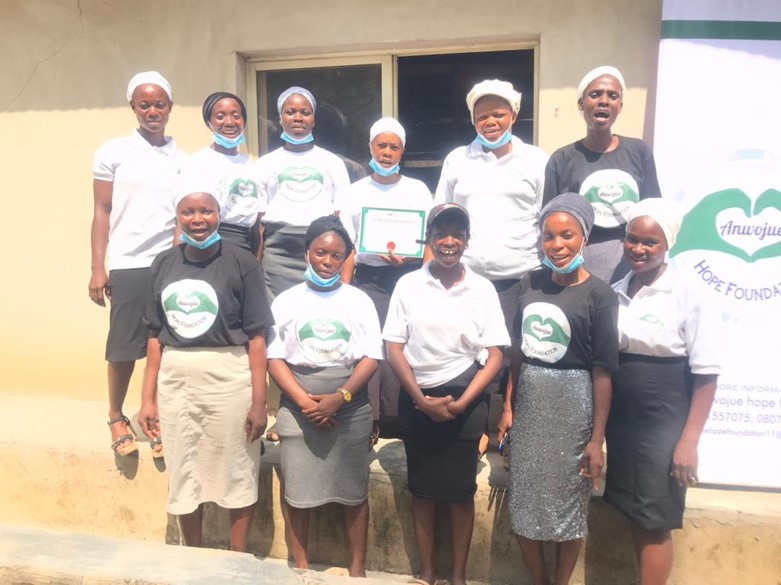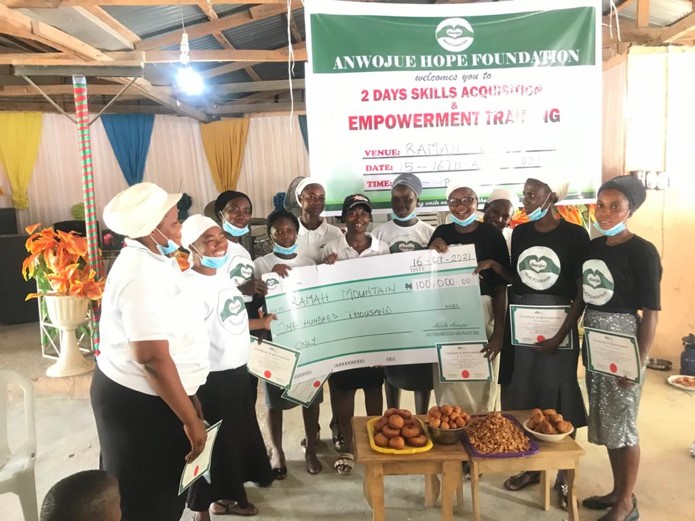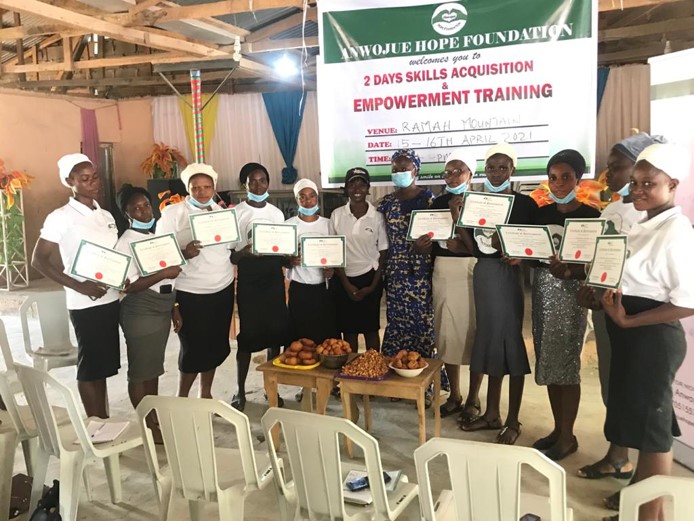 BENEFICIARIES
800 girls has been reached directly through our #PADAGIRL project in Osun and Ogun State in 2021
1 man and four women has been reached through our financial support program
10 women through our skills acquisition and empowerment program
2 mattresses to be donated to Daniel Akintode school of physically challenged children. (pending)
RECOMMENDATIONS
Based on the participatory level in the #PADAGIRL project, subsequent donation of sanitary pads should also focus on reusable pad
More efforts should be made in terms of strategic partnerships for future initiatives so as to avoid the bulk of the responsibilities being on AHF. NAALGS partnership was a good example
Subsequent project #PADAGIRL should be structured in a competitive way with a financial reward for the overall best participants. By doing this, it will improve the level of seriousness in schools.
AHF's branding should be more visible at subsequent events through the use of printed materials such as customized vests, notepads, pens for participants etc.