REPORT OF THE AHF FREE MEDICAL OUTREACH
Elega Medical Outreach, November 19th 2022.
The outreach started exactly 10am with an opening prayer from Mr. Abbey, one of the executives of EEPI.
Immediately after the prayer, The Doctors and the Health practitioners present (Dr Adekanmbi,Dr Badmus,Mr Deji Shofoluke and Mrs Betty ) took turns to talk to the participants about their health and how to live a healthy life.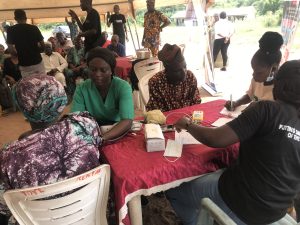 The lecture was about twenty minutes which was followed by an interactive sessions where elders in attendance ask questions concerning their health which the doctors and health practitioners in attendance did justice to Accordingly.
The practical aspect of the outreach starts with allotting Numbers to participants which was used to call participants.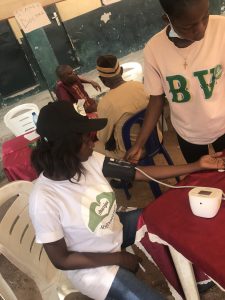 The first thing is to take patient's records and vital information.
This was followed by important Checkups which includes blood pressure, urinalysis(Checking their urine) and test thier blood to check their sugar level and Oxygen level.
At the end, the medical team was able to attend to one hundred and two (102)people.
Hon Nasiru Ayotunde(Honourable representing Elega Ward) gave the vote of thanks.
The Elega Medical Outreach was sponsored by Anwojue Hope Foundation(AHF) in Collaboration with Elega Housing Estate Youths(EEPI) and Healthport
Report by Solomon Ogungbenro