PAD A GIRL 2022; THE NEW YEAR OPENS WITH A BANG

Anwojue Hope Foundation continued the success of the 2021 by launching its first outreach of 2022 with the first edition of PAD A GIRL on the 31st January 2022.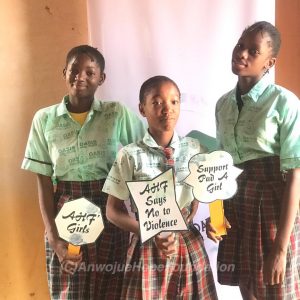 The team managed to reach out to 78 girls from Oasis Model College, Owode Egba. The team had three different sessions of thorough engagements with them. We discussed SELF ESTEEM, MENSTRUAL HYGIENE and CHALLENGES FACING ADOLESCENTS.
It really turned out to be an engaging session where the students were given enough time to ask questions and the team made sure to provide them with answers.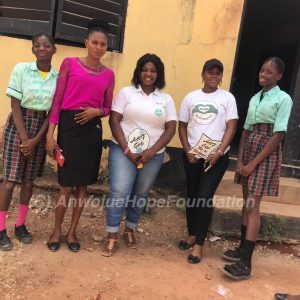 At the end of the program, all of the students were given one pack of sanitary pad each. The success of the outreach was overwhelming as everyone present had enough in both sanitary pads and knowledge to go away with, especially the students who looked happy, fulfilled and satisfied they came.