Anwojue Hope Foundation Commemorates Menstrual Hygiene Day 2023
Anwojue Hope Foundation, a non profit organization in Abeokuta, Ogun State commemorate menstrual hygiene day 2023 tagged We are Committed.
60 students were invited from 10 different schools in the community among these students are girls with hearing impaired. Menstruation talk is a general matter, anyone should not be left out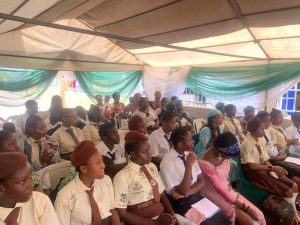 The aim of the program is to build the capacity of the girls, teach them Menstrual hygiene management and how to access reliable and accessible sanitary products.
The project manager of the organization, Busayo Soyebo Eniade and Mrs Kikelomo Ogunshina Obabi, a yourba custodian encouraged the girls to embrace positive self esteem and always celebrate their strength wherever they find themselves in the society.
On that note, a sister group was formed called AHF STAR, this local registered group will create a mentorship program for the girls and support them in any area of their lives.
Local government delegates were present at the event to present a certificate of registration to the group to make it official.
In the month of May, the organization has reached over 564 girls with Menstrual Hygiene Management information and free sanitary pads in commemoration of Menstrual Hygiene Day 2023.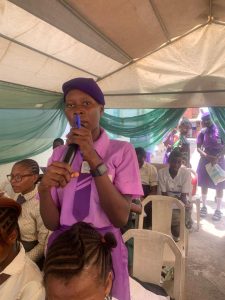 The organization calls on individuals, coperate organizations to support the good cause