AHF reached 500 girls in September Edition of Pad A Girl
2023 Welcome Back to school Edition Of PAD A GIRL
OBJECTIVE
-Create awareness on Menstrual Hygiene.
-Sensitization on the correct usage of menstrual Product.
-Brief on sexual and Reproductive Health.
AIM- Advocating for safe to access and free menstrual products
TARGET AUDIENCE- Girl Child (From age 12 to 18years)
AHF Team led by Busayo S.Eniade spoke briefly about the organization and also introduced
speaker of the day MISS OLUWATOBI OGUNDELE a volunteer of the organization.
She spoke to the girls on menstrual Hygiene and the importance of practicing correct usage of menstrual products.
She chipped in the RIGHT OF A GIRL CHILD briefly and also emphasized on the right to Menstrual health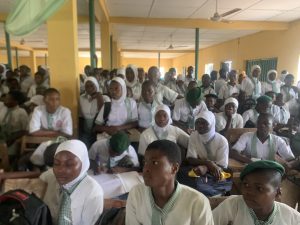 This event reached out to over 500 SECONDARY school girls at IJEMO titun high school.
At the end of the program every participant got a pack of sanitary pads and two cartons of sanitary pad was donated to the school for any girls that's caught unaware in school or can not avoid a sanitary pad.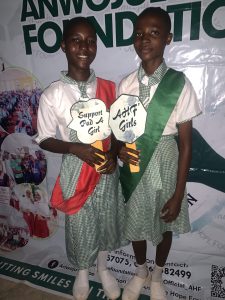 This was followed by a guideline and booklet for proper record to ensure the pads are used for the purpose of the donation.
The Vice principal of the school also appreciated the organization for the opportunity to sensitized girls on menstrual Hygiene and sexual and Reproductive Health.
RECOMMENDATION-
More sanitary pad should be donated to school. This is enable accessibility to it even when they can not afford it .
SUCCESS STORY- Donation of sanitary pads to various school should be encouraged. This will encourage more participation in school even during their flow days.